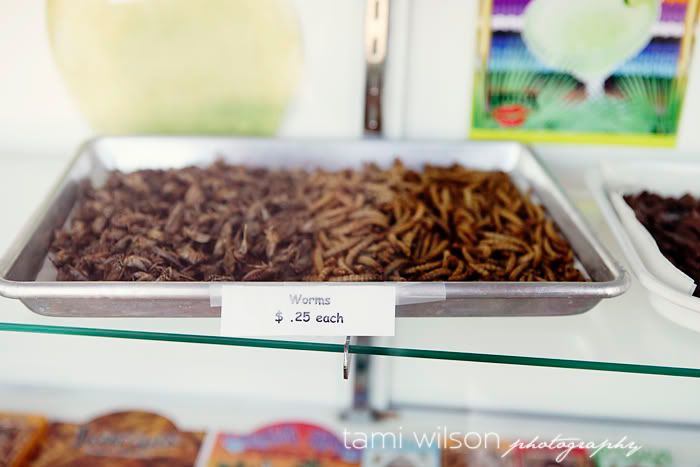 Do you eat worms? Maybe you don't realize it. Read on and you will see what I mean when I ask you this question....
Ever since we were small we've heard "If at first you don't succeed try try again." Or "third time is a charm". (or in some of our cases 23rd time is a charm).
I think the success of changes in our life has more to do with attitude then it does with willpower. When someone doesn't do something they normally would want to do. I strongly believe it isn't just willpower. Willpower will only take anyone so far. It is attitude. The attitude that we DESERVE what we are trying to achieve.
I shared a personal thought I've had in the past here in my cancer story. Telling you about two turning points in my life. The point where I thought I deserved to be happy and deserved what I was blessed with and then I shared the exact moment when that thought turned on me in my head and I felt I didn't deserve it at all.
At the point I felt I deserved it, the weight melted away, the sky turned a brighter blue and the little things in life that felt like a heavy weight on my shoulders felt more like what they actually were..........little impositions.
At the point I felt I didn't deserve it, the weight started packing on and because of other things going on in my life (cancer) there was a heavy weight on my shoulders. But as time passed by and clear scans came my way I little part of me still held on to the belief that I don't deserve it all. I didn't sit around and think or say out loud to myself that I don't deserve it.......but sometimes we say little things in our head to ourselves. Things that are more hurtful than what anyone else could say to us. Because we repeat them, over and over and over again. Sometimes without even realizing we are doing it.
It's like when someone says something mean to you or that hurts your feelings and long after they are gone you are still repeating it over and over in your head. You are taking over for them while they aren't there to be rude. We have to stop this.
I'll never forget this day we were over at our beach house and I was going on a walk. It was such a beautiful day outside. The smell of the ocean was blowing in the wind, listening to the waves crash on the rocks....I was taking it all in. I started to daydream as I walked about how nice it would be to live here. To be able to take this walk everyday. To meet friends and have them over for a glass of wine, we could lay out on the beach..........yada yada..........the way our mind works overtime sometimes when we are alone and let our minds go wild with possibilities....... Then I passed someone else who was walking.
She was adorable. Little tiny thing, hair just so so, walking her little dogie with bows in her hair on her bling bling leash. She had on an adorable little jogging outfit (which frankly could have been from Walmart but on her figure it looked like it came from Neiman Markus) and she smiled really big and friendly at me as we passed and I said hello. I thought, we could be friends if I lived here........and then it happened. As quickly as that thought entered my mind "I STARTED BASHING MYSELF PRIVATELY IN MY HEAD"......without warning thoughts started flooding in my brain.
"Why would she want to be friends with me?" "She probably thought, WOW she NEEDS to be out here walking" OR "Obviously she doesn't walk much"......
So how did this beautiful day with ocean breeze, waves crashing on the rocks, blue skies a friendly passerby turn into. Your fat, your ugly and you don't deserve to have friends who aren't just as pathetic as you.
WHAT?!? I mean to say it out loud it sounds ridiculous! What kind of a depressed downer person is someone who thinks that way? But I wasn't a depressed downer person. Not to others. I had smiled largely at her I had my most perky "How are you today?" voice going on and I wasn't feeling depressed. Just fat and apparently unworthy of anything different than that.
I might as well have been walking down the road shouting out to everyone "
Nobody likes me, everybody hates me, think I'll go eat worms!"
Fortunately, I stopped myself, I stopped my thoughts and I tried to counter them with positive thoughts.
So see I've been on both sides of the attitude. And I've tried going it only on willpower. I fail every time. But when I decide I DESERVE this. I deserve to be healthy, I deserve to look the best I can, I deserve to not have a life full of chaos. Then it doesn't take as much willpower. It seems easier.
Don't be afraid to try to better yourself. And if you fall off the train, dust yourself off and get back on it. Don't start beating yourself up. Don't start telling yourself you can't do it. You CAN do. You just need to believe in yourself. WE need to believe in ourselves. We need to KNOW that we DO deserve it. If you think you don't...........ask yourself this WHY? Why don't you deserve it? When I tried to answer that I couldn't. Because the truth is......we DO deserve our best life. We all do.
Together we can do this. Just as we have heard "If at first you don't succeed, try try again". We have also heard "There is strength in numbers".
So lets encourage each other, share things that are working for us. Give pointers to each other.
Let's all sing......
Everybody likes us, nobody hates us, think we'll go eat ........healthy!
This is OUR YEAR......We are going to stomp it.
Goodbye chaos..... Goodbye jiggle butt........Hello Healthy Organized US!
Are you in? If not, What is holding you back? Are you ready to claim your best life? I am! Because we deserve it!
Hold your head high and step away from the worms......

Ciao Bellas~