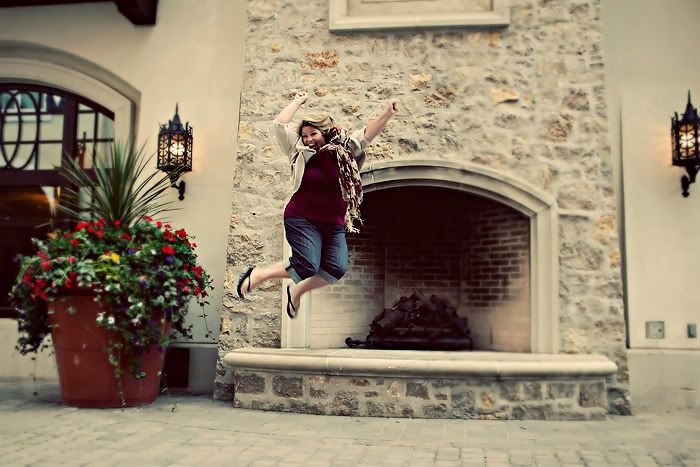 You have all seen this photo

here

before but it is the perfect photo to show just exactly the mood I'm in today. DORKO GOOFBALL MOOD! And lovin' it.
I'm just having one of those days! The days were everything is funny. Everything is fun. And the grass looks greener, the sky looks blue-er and.......well, you get the idea!
And to be a goofball is to act like I am today! Silly is fun today. I think part of it is being excited about going to Maui but a big part of it is just eating healthy is making me feel great!
After leaving this comment on my sister's facebook page (who is going to Maui with me)..........
"Old Kaanapali had a beach M-A-U-I and on his beach he had two mommas, M-A-U-I. With a Lava Flow here and a Lava Flow there, here a Flow, there a Flow, everywhere a Flow Flow..........sorry silly mood this morning......as if this behavior is a rare occurrence..... LOL Mahalo"
Sister emailed me and said that I've had too much coffee this morning!
But the truth is, this is me. This is my goofball personality that sometimes just has to bust out. And today is one of those days.
I would be willing to place a bet that before the day is over I will have laughed so hard that I pee my pants I cry.
I have (so far) refrained from getting on the scale today, I know it isn't a good idea to weigh every day. But I will be weighing in tomorrow and I'm going to try to keep it to weekly weigh in but to be honest unless Hunk hides the scale it will be more than that....
Just a bunch of rambling in this post but I just had to tell you all that I am so hoping that you are having a crazy, silly fun day like I am.
OH and I hope you are wearing green!
If you pinch, be kind and if someone pinches you harder than they should, bite them...... it's what I would do. =)
Kidding! (sort of)
Have a fantastic St. Patrick's Day!!!
Ciao Bellas~