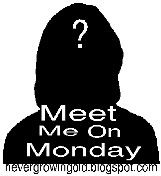 I spill the beans about my life on here all the time BUT the little things about me, how much of that do I share? I mean I probably haven't done a post saying "By the way my beautiful blog friends my favorite doughnut is a glazed twist." Not that I shouldn't do that but I just haven't. UNTIL NOW.


What I am sooooooooooooo looking forward to is finding out more about YOU! My fellow bloggers, my readers my BFF e-friends! I'm excited for it not to be all about me.
So I will spill the beans about myself and then if you could be so kind as to spill it back about you!
Okie Dokie Artichokie these are the questions:
1. What is your favorite kind of doughnut?
2. How often do you pray?
3. What is your favorite kind of music?
4. What do you order when you eat Chinese food?
5. Would you rather snowboard in the winter or swim in the summer?
You can copy and paste them in the comment section and answer them that way or if you want you can just list the question number and your answer next to it that way! It's all about you, so you do whatcha wanna do!
Question #1
My favorite doughnut is the Glazed Twist doughnut (which you already know cuz I spilt it above, I'm already not good at this)
I really must admit that I have never met any doughnut that I don't like.
I also must admit.....
I'm craving one now....
Question #2
I pray often. I pray throughout the day as things come in to my mind. I pray for my children and my husband, my family and my friends..... My prayers are more like conversations off and on throughout my day. But I also thank God in payers throughout the day. Silly things like I'm in a hurry and can't find my keys, it's getting down to the wire and my day is surly going to be ruined if I don't find them in the next 30 seconds (exaggeration here but you get the idea) I find them and I say "Thank you God"..
I believe in the power of prayer.
Question #3
Hands down Country music. I love country music, new and old. I used to wish I was from Alabama because I love the song "Sweet Home Alabama" so much. I'm a country girl, just living in the hills of California.
Of course I also wished I was from the south so I could talk about my "Sweet Tea" allot too.
Question #4
Love Broccoli Beef but I also like Orange Chicken or Kung Pao Chicken. We usually order several different items and then share them all.
I'm really getting hungry now. SHOCK and AWE moment I know......
Question #5
I would rather swim in the summer..... This is my future daughter in law when we were in Maui. I took this picture to send to her momma. Isn't she adorable?
So how about you? Spill it, if you would be so kind...
OH OH OH OH OH OH
Have a fantastic Monday!
Ciao Bellas~
Momma